ATTENTION: WOODWORKING ENTHUSIASTS!
"Claim Your FREE Copy of Home Woodworking Videos - Get Monthly Woodworking Projects For LIFE!"
Listen to Steve's presentation now to claim your free copy:
Steal the Best-Kept Secrets of the Pros & Build ANY Project in HALF the Time with Your FREE Copy Of "Home Woodworking Videos" Magazine
Dear Woodworking Enthusiast,
Do you dream of creating your own pieces of furniture, or even selling them, but don't know where to start?
Have you tried to build things before, but have been let down by confusing plans or poor training?
Are you sick and tired of seeing half-completed, shoddy projects filling up your garage or basement?
Are you fed up watching poor quality YouTube videos created by wannabe woodworkers that leave you with more questions than answers?
Have you tried 'winging it' on your own, only to make mistake after mistake and end up with little more than 'bonfire food?'
Would you like an experienced master craftsman to walk you through thousands of projects step-by-step, so you can quickly and easily create a string of

stunning masterpieces

whenever you want?
If you answered "YES!" to any of those questions, then you're in exactly the right place…
Professional workshop training from the comfort of your own home
The First Dual-Format Magazine In The Industry
Home Woodworking Videos is the world's first 'dual format' woodworking magazine.
This means that not only do you receive detailed written instructions, project drawings and shop notes for thousands of projects...
You also get EXPERT VIDEO TRAINING, delivered by real, woodworking pros with decades of experience!
Private Woodworking Lessons
Taught by REAL Craftsman
With Home Woodworking Videos, you get access to real professionals who will be teaching you how to build anything you want from the comfort of your own home or workshop.
Unlike typical woodworking magazines who get "paid actors" for their presentations, Home Woodworking Videos uses professionals with at least 10 years of experience.
It's like having a master craftsman looking over your shoulder and guiding you every step of the way!
With Home Woodworking Videos, you will be able to…
Build high-quality, professional projects fast (even if you have zero experience)
Save hundreds (even thousands) of dollars on expensive courses
Create stunning furniture at a fraction of the cost of buying it from stores (wardrobes, cabinets, drawers and other furniture can cost hundreds of dollars each)
Slash your project times in half with proven industry secrets from the Pros
Complete

ANY

project with ease, whatever your experience or skill level (Everything is explained in step-by-step detail in both video and print form, so it's impossible to fail!)
Boost your skills with advanced techniques taught by master craftsman
Wow your friends and family with stunning hand-made gifts
Choose from 1000s of professional woodworking projects and keep them for life
Home Woodworking Videos contains everything you need to start building beautiful furniture (and other crafts) almost immediately... Even if you've never held a plank of wood in your entire life!
Meet Your Master Craftsman
Workshop Owner, Author and Certified Instructor
My name is Steve, and I'm the creator of Home Woodworking Videos.
I come from a long line of carpenters, and with more than 25 years in experience, I've seen it all.
As a workshop owner, author, magazine contributor and full-time, certified instructor, I know EXACTLY what you need to craft any project you set your mind to – and do it fast.
Woodworking Projects... Made Easy!
Home Woodworking Videos a culmination of my life's work with students and craftsmen. You get experienced instructors at your service, in your home or on the go, at anytime.
NO CONFUSION
NO TRIAL & ERROR
NO COSTLY MISTAKES
NO WASTED TIME OR MONEY
Instead, you'll be getting instant access to…
Professional workshop training delivered in both print and video format
Easy-to-follow, step-by-step plans for thousands of projects
Expert time-saving tips and tricks that will allow you to build whatever you want, quickly and easily, even if you have zero experience
The proven techniques revealed during these videos are the exact same techniques that I've used every single day for more than 45 years to build beautiful furniture and crafts, over and over again.
And they're the same techniques that allowed one of my students, Raymond, to build that superb wooden fishing boat in just 4 weeks with zero experience.
In short, this is the only resource you will ever need to start building stunning projects just like the professionals!
1. INSTANT ONLINE ACCESS TO PLANS & DRAWINGS
World's First Dual Format Print & Video Magazine
Watch Videos On ANY Device! (TV, PC, Mobile or Tablet)
Includes All Transcripts, Plans, Drawings, Shop Notes
When you subscribe to Home Woodworking Videos, you will receive instant access to our private online members' area which includes detailed step-by-step videos for a variety of woodworking projects
You'll also get printable project drawings, plans, cutting lists, audio transcripts, shop notes, tips, articles and expert columns.
So instead of having to rely on just the written plans and diagrams like the old days, you can now watch step by step videos on your laptop, tablet or phone, and have an expert instructor guiding you every step of the way!
2. THE COMPLETE ISSUE MAILED TO YOUR DOOR
Retailed Shrink-Wrapped DVDs Sent To Your Door
Personal Coaching - Over 2 1/2 Hours of Lessons
Covers A Wide Variety of Projects From Start To Finish
As well as receiving instant access to the online members' area, you will also be sent all of the magazine content straight to your door! There are over 2 1/2 hours of video lessons per issue. 
This includes real, physical retail DVDs with step-by-step instructions for lots of projects, complete with advanced techniques, plans, drawings, audio transcripts and shop notes.
Imagine your run of the mill magazine with product reviews, woodworking projects, tips and articles. Now imagine everything being filmed and presented to you every month on DVD media!
Each month, a new issue will be shipped to your door, meaning you don't even need to move a muscle!
While each issue varies, you typically will see:
Furniture projects

Small crafts projects

Shop jigs and cabinets
Cabinets and Casepieces

Precision with Hand Tools

Mastering Veneered Boxes
Turning techniques and projects

Turned and Carved Bowls and Platters

Turned and Sculpted Boxes
Hand-applied Finishes

Relief carving techniques and projects

General woodworking techniques
7 WAYS HOME WOODWORKING VIDEOS WILL HELP YOU
It Will Save You Money

Why waste time and hundreds (or even thousands) of dollars travelling to expensive woodworking classes?

Get EVERYTHING you need shipped to your home, and available online at the click of a button!

Plus, you will never need to fork out for expensive furniture ever again!

It Will Save You Time

Without expert,step by step help, you will end up with a half-finished project, or spend more time than you should

Why go through months or even years of trial and error when you can get it right FIRST TIME?

Our expert instructors will give you the exact plans to follow, and walk you through the entire process from start to finish, so you get exactly what you want every time.
You Will Get Professional Instructions

This is NOT a collection of YouTube videos from some wannabe woodworkers.

In Home Woodworking Videos, you get experienced instructors and workshop owners at your service, in your home or on the go, at any time of day or night.

Plus our video instructions are clear, concise and simple…which makes woodworking fun and easy – just the way it should be!

It Will Turn You Into An Expert Craftsman, FAST

The standard of training is second to none. Our team of professionals have more than 100 years of experience between them, and have seen it all.

You will receive detailed, step by step instructions for every technique, and every project, and all you need to do is follow it.

Plus, we don't just cover the "what" and the "how", but also the "why", turning you into an expert craftsman in no time.
It Will Inspire You To Build Amazing Projects

Each issue is packed with a wide variety of stunning projects for the home and shop, so you'll never run out of ideas.

You can choose from large projects such as sheds, dressers and cabinets to small crafts such as boxes and ornaments.

Looking for a special gift for your wife or child? Build it yourself and tell a story with your hands!

You Can Watch The Videos While You Work

A live workshop is great, but once you've returned home, it can be easy to forget what you've learnt.

With Home Woodworking Videos, you will have an expert instructor guiding you every step of the way!

Don't have a TV in your shop? Then simply sign in to your members' area, pick a project and watch the videos on your phone or tablet while you work!
You Will Be Able To Complete ANY Project, No Matter Your Skill Level

No matter what your skill level, Home Woodworking Videos will give you the right instructions, tools and confidence to build ANY project quickly and easily.

Each issue contains easy to follow, step by step videos that anyone can follow, from the basics to advanced hand and power tool techniques for the more experienced craftsman.
Thousands of Happy Woodworkers Have Used "Home Woodworking Videos" To Build Stunning Projects - And You Can Do It Too...
Home Woodworking Videos has inspired and taught thousands of woodworkers to become experts at their craft and build stunning projects.
But don't just take our word for it. Here's what our subscribers are saying.
John Carney,

Ontario, Canada

If you are looking for some 1 on 1 training with a master craftsman, but don't have the time or the money to go to a school or to a private shop, then this video is for you. It gives you the best of both worlds, private instruction for a minimal price. Now be forewarned that each issue at least 2 hours 30 minutes long and incredibly detailed. But you will learn a ton and be a better woodworker for it.
Mark Fisher,

Cameron, MO

Congratulations on a superior course that one ups any of the other courses out there of which there are sadly precious few. You are filling an awfully big void in courses available on DVD with good, solid and insightful teaching. Thanks again for putting out a product that no one else is coming close to matching.
Jaime Britt,

Satsuma AL

Sometimes as woodworkers we get too enamored by tools and techniques (like pins first or tails first in dovetails) however, never take the time to understand the nature of the medium we are using. This DVD is the only one to my knowledge that addresses this important area.
Scott Crane,

Quebec Canada

Fantastic DVDs. I have never received any formal woodworking instruction, but have instead learned by trial and error...and error...and error. Some of this has been good, but you can certainly get too much of a good thing. I learned a great deal from these lessons and can hopefully now experience fewer errors and more results. I was very impressed with your ability to clearly explain and demonstrate the various lessons.
Eric Sweet,

Ontario Canada

It's getting to be one...if not the only..."mag" that I really look forward to in my woodworking off season
Greg Nieves,

Downingtown PA

It's very professionally done and the DVD format is great. You get two and a half hours or more of demonstrations from real craftsmen on how to build the things listed on the cover. Its a great help for beginners like myself.
Nelson Day,

Sterling Heights, MI

If you are a beginner woodworker this is definitely something. you need to invest in. I guarantee it will pay for itself over and over. For an intermediate, like me, it will add those solid basics to your arsenal of knowledge and give you better results while keeping you safe.
Felix Miles,

Bell Buckle, TN

I just finished your DVD and thoroughly enjoyed it. I am a detail oriented woodworker and am always in search of instruction on woodworking that not only tells how to do something, but also goes into detail about the how, and also discusses what can go wrong. Your video answered all my questions and then some.
See What Our Subscribers Have Built...
Below is a small selection of successful projects completed by our subscribers. (Please note that this is only a tiny sample of projects submitted by our members.)
What You'll Be Getting In Each Issue
Every issue contains nearly 2.5 hours of high quality video training, where real, professional craftsmen will walk you through all of the steps needed to construct a variety of woodworking projects from start to finish (even if you have zero experience).
You will be shown everything from basic to advanced techniques, wood carving and wood turning projects, time savers, tool reviews, workshop tours, and more!
Here's the video content for each issue…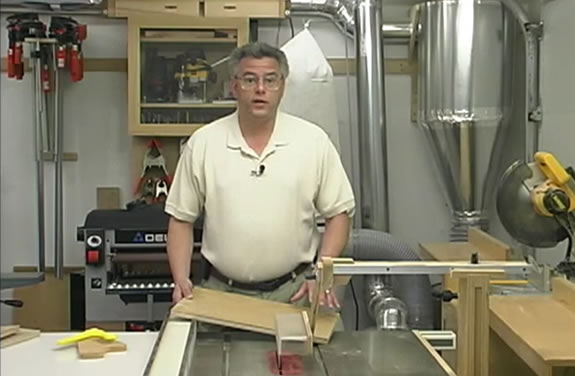 1. Construction Zone
Each month in the Construction Zone, you will receive easy to follow, step by step videos showing you how to construct a variety of projects from start to finish.
While the projects will vary from month to month, they generally include furniture, home accessories and small crafts. Transcripts, shop notes and dimensioned drawings are included with every video, making each build quick, easy and hassle free.
---
2. Time Savers
In this section, one of our expert instructors will show you how to construct a shop accessory, Jig, fixture, or other useful device for use in the woodworking shop.
You will discover the right way to use each tool, what NOT to do, as well as advanced techniques used by the Pros that will save you heaps of time and money.
---
3. A Closer Look
Without expert training, even experienced woodworkers will run into problems that will wreck their projects.
In this section, our experts dig deep into the most common road blocks that woodworkers face and then present you with the solution.
A wide variety of topics are covered. You will not only be shown the solution, but we will also walk you through the exact process we use, so you'll never make the same mistake again!
---
4. What a Relief, Carving with David
If you'd like to make your next project 'pop' and take your skills to another level, you're in for a treat!
Our experts will be demonstrating the fine techniques of relief carving. You will be given exciting projects to copy, taught highly skilled techniques.
Step-by-step instructions are given to help you produce a string of beautiful designs that will wow your friends and family, and turn you into a master craftsman in no time.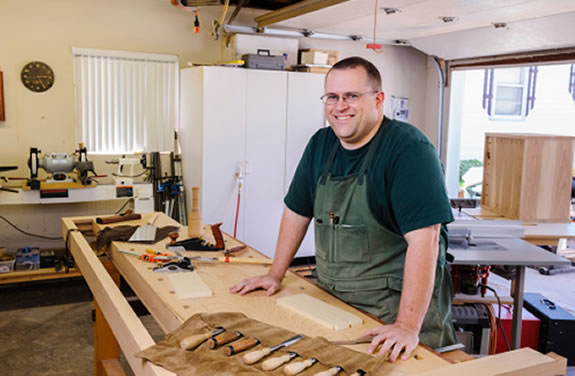 ---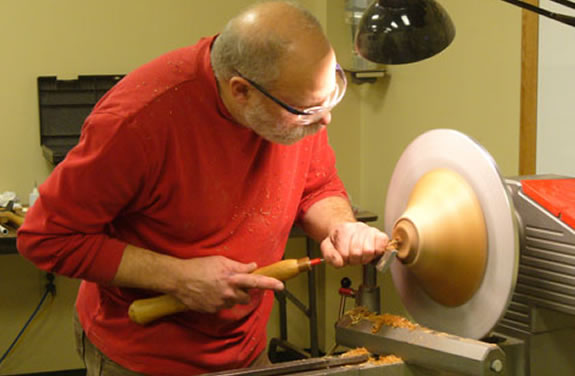 5. A Turn for the Better - Wood Turning
In each issue, professional wood turners will be presenting projects and demonstrating all the techniques you need to know to become an instant expert in the art of wood turning.
You will discover how to create unique and elegant styles of crafts, and you will be given a range of great gift ideas too!
---
6. Workshop Tours, Interviews, Behind The Scenes & More!
Plus you'll get tons of bonus content every issue which includes tours of stunning workshops, interviews, the latest reviews of woodworking tools and more!
Get personal and intimate access to workshops of world-renowned craftsman, discover secrets of the masters with in-depth interviews and more! You'll discover something new with every issue!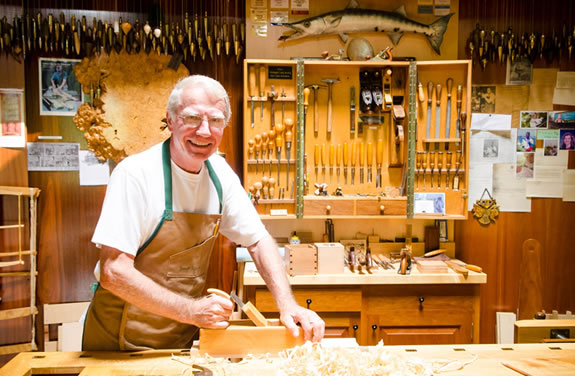 ACT NOW TO CLAIM YOUR 3 SPECIAL BONUSES WORTH $383.50,

ABSOLUTELY FREE!
Plus if you're one of the first 50 people to order now, I will also add the following three bonuses to your members' area…
When you become a member of Home Woodworking Videos, you will receive instant access to my personal project ideas library – the one stop shop for woodworking inspiration!
This comprehensive library includes…
35 Quick & Simple Hobby Projects
40 Creative and Easy-To-Build Outdoor Projects
Birdhouses You Can Build In A Day
60 Award-Winning Furniture Plans
Gazebos & Pergolas Plans
And much more!
Value: $97.00 - Yours ABSOLUTELY FREE
THE WOODWORKER'S CLASSIC LIBRARY

This collection of classic books is a must-have for any woodworker.
Not only are you getting access to expert tips and tricks from the best craftsman the world has ever known, you won't even need to pay the high price to get your hands on such rare, original books!
There are over 100 classic books in this digital collection, including…
The Art and Craft of Cabinet-Making by David Denning
Woodwork Joints by William Fairham
Furniture Making: Advanced Projects in Woodwork
And much more!
The total retail value of these books is $247, but you'll get the entire collection FREE if you're one of the first 50 people to take up the 14 day trial.
Value: $247.00 - Yours ABSOLUTELY FREE
To make sure you have everything you need to become a master craftsman in the shortest amount of time, the team at Home Woodworking Videos have recorded a series of bonus videos covering the following:
Guide To The Latest Tools & How To Use Them
Advanced Woodworking Techniques
Virtual Tours of Renowed Woodworking Schools
Tours of Lumber Mills & Factories
And Much More!
Value: $39.95 - Yours ABSOLUTELY FREE
GET THE FIRST ISSUE ABSOLUTELY FREE!
"I want to give you a free copy of Home Woodworking Videos"
So what's the catch?
​I'm giving this away as a bribe, to test drive my course because I need feedback.
So all I'm asking is your honest opinion on this.
Sounds fair?
Well, there are actually a few other reasons...
1. It's my way of saying thank you for being my subscriber
2. I get another one of my products in your hands, and when you see how awesome it is, it should get you excited to buy other stuff from me in the future. The more you see how valuable my woodworking courses are, the more likely you are to join my school in future.
3. I'm kinda a show off... I'm not going to lie. I'm tired of woodworking courses that skip over details or even worse, assuming everyone has a large workshop or mastery in woodworking.
I think most of the courses out there are similar in such aspects... ... so I thought it would be a breath of fresh air to publish this one-of-a-kind course, that makes woodworking simple again - even if you do not have a large workshop or much experience...and well... honestly, I just want you to think I'm cool.
So let me ask you this question:
How Much Do You Think a Masterclass Like This Would Cost You?
Look, a decent 3 hour workshop class costs at least $200, and that's low ball.
And that's assuming you have all the big fancy equipment and an instructor that is able to patiently explain every step to you.
So because this is a new launch, and I'm looking for honest feedback, I'm giving the first issue away for FREE.
All I'm asking is for you to cover a small shipping fee for me ($7.95 US or $14.95 International)
So get your hands on the free first issue and try out some projects. If you like it, that's great, you don't have to do anything.
Every single month, you will be rebilled at $27 and you'll get the next issue of Home Woodworking Videos, a new DVD in your mailbox together with online access to the course materials, printable plans, drawings and more
That's less than a nights out and way less than what you'll pay for a traditional workshop class!
Or if you feel like it's not a good fit, then just email us anytime for an immediate cancellation.
And to top it all off, I'll go one step further and offer you...
MY "BETTER THAN FREE" MONEY BACK GUARANTEE
Get your first issue sent to your mailbox for free and try it out
Try out it out risk-free for 60 days (open up any project you want, watch the videos, follow the step-by-step instructions and start building!)
If you're not 100% satisfied with the content you receive, simply email me within 60 days at the address provided in the members' area and I will refund every single cent, with no questions asked and no hard feelings.
And once again, you can even keep the DVDs & bonuses, worth $383.50, just to say thanks for giving it a try!
This is my "BETTER THAN FREE" 100% money back guarantee.
And remember, you can cancel anytime. There are no contracts, no hidden fees.
Why Time Is Of The Essence...
This is a limited offer, but even inside of that, there is REAL scarcity that you need to be aware of...
1st) I only printed 500 of the "Home Woodworking Videos" Issue 1 DVD.  Yes, I can order more, but there is a 6 week lag time, so if this page is online now, then we have it in stock.
2nd) The FREE Review Offer is Going Away SOON!  Because I do NOT need everyone to claim it for free, the free review copy will be removed from this special offer VERY soon.
If you don't claim your free copy now, while this page is live... you'll NEVER be able to get this offer again.
3rd) This charter pricing (50% discount) will not last forever.   We are selling out memberships fast, and as soon as we hit our target number, we will be raising the prices back to full price.
Our original monthly price is $49 but it is only $27 on this page. It's simple supply and demand and it's happening here in real time.
So NOW is the time claim your free first issue.
Click on the button below and let me know where to ship the free issue. Just take care of the small shipping cost for me.
Then you will be taken to the members area where you'll get online access to the videos and resources. Your FREE issue will be in the mail within the week.
There is no risk and you've absolutely nothing to lose. If you don't like it for any reason, I'll refund the shipping cost and let you keep the first issue anyway - just to thank you for trying it out.
After that, you can also cancel at any time and keep everything that you've received.
So go ahead and click on the button now, and I will see you on the inside...
Just cover a small $7.95 shipping cost - then $27 per month. Cancel anytime
GET $700 WORTH OF EXPERT TRAINING & STEP-BY-STEP PROJECT PLANS FOR FREE
The total value of issue 1 of Home Woodworking Videos + the 3 bonuses adds up to almost $700....
...but if you take advantage of my free launch offer, you can get access to everything today for FREE. (just cover a small $7.95 shipping cost)
You are fully protected by my 60-day "no questions asked" money back guarantee.
You can even keep the DVD & bonuses worth $383.50, just to say thanks for giving it a try!
Here's how it works…
YES! SEND ME THE FIRST ISSUE FOR FREE!
Just Cover My $1 Transaction Cost & Get Issue 1 Delivered To Your Home + Online Membership Access + 3 Bonuses (Total Value: $700)
Just cover a small $7.95 shipping cost - then $27 per month. Cancel anytime
But you really have to act now because I'm running out of free copies to giveaway
So really, you've got a really simple choice to make.
Option #1: You can walk away & learn woodworking the hard way
Sure, you can walk away from this special offer and go it alone.
You can go through months, or perhaps even years, of frustrating trial and error, making mistake after mistake and suffering that depressing feeling that comes with seeing unfinished projects filling up your garage or basement.
You can waste hundreds or thousands of dollars on substandard workshops, being taught by someone who probably has less than 1/10th of the experience and know-how of the team at Home Woodworking Videos.
Or you can choose option 2, the smart option, and jump on the fast-track to becoming a master craftsman without even leaving your own home.
Option #2: Claim The Time-Limited FREE Issue 1 Today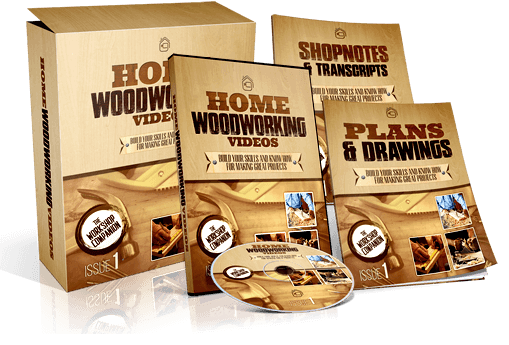 Just cover the shipping fee for $7.95 and I'll send you the DVD to your mailbox + online access.
You will receive almost $700 worth of high-quality, professional training videos, together with a selection of project drawings, transcripts, plans, shop notes, and three special bonuses.
These will allow you to craft stunning projects in a matter of days, even if you have zero experience.
If you choose to continue, you can then try out issue 2 completely risk-free with my 60 day money-back guarantee.
GET 60 DAYS ACCESS TO HOME WOODWORKING VIDEOS 100% RISK FREE!
Just imagine how much time and money you will save over the course of your life when you have proven plans for thousands of woodworking projects at your fingertips, and expert craftsman guiding you every step of the way?
You will never need to buy an overpriced piece of furniture ever again! You will be able to build it yourself in a matter of days.
Remember, what you will learn here is a repeatable skill that can never be taken away from you.
You'll have the secrets of the Pros in your toolbox for life!
So if you've ever wanted to become a master woodworker and build thousands of projects with ease, WITHOUT the cost or years of hard work, this is your chance!
NO MORE trial and error
NO MORE frustration
NO MORE wasted time and effort
NO MORE half-completed projects
NO MORE paying out for expensive furniture
This is the best chance you will ever have to get real, professional workshop training from the comfort of your own home, for less than a small cup of coffee.
YES! SEND ME THE FIRST ISSUE FOR FREE!
Just cover a small $7.95 shipping cost - then $27 per month. Cancel anytime
P.S.Home Woodworking Videos is the World's only 'dual format'woodworking magazine.
Not only will the DVDs be mailed straight to your door each month, you will also get online access to the video content.
PLUS all of the plans, drawings, transcripts and shop notes you need to create thousands of woodworking projects, even if you have zero experience.
Our team of professional craftsmen have 100 years' of experience between them and they are here to guide you every step of the way, so you literally cannot fail!
Nothing like this level of expert training exists anywhere else.
P.P.S. Don't forget, if you're one of the first 50 people to join, you will also receive a bonus package worth a massive $383.50, absolutely free. But you need to act now, because these 50 spots will fill up fast.
P.P.P.S. Remember, if you're not 100% happy for any reason, let me know within the 60 day guarantee period and I will issue a full and prompt refund with no questions asked.
And yes, you can even keep the the DVD and bonuses, just to say thanks for giving it a try! There are no contracts, no hidden fees. You can cancel anytime and keep everything that I've sent you!
"You Got Questions? I've Got The Answers!"
What Real Subscribers are Saying about Home Woodworking Videos
Ivan Gamble,

Surprise AZ

I absolutely love it! Woodworking is one of those things where it is easier to understand how to do something by watching than by reading instructions. I've been a subscriber since issue 1.
Gary Battle,

Manchester UK

I think your operation is first class. I have had extensive courses most of my life and I think that I know good from poor instruction. You guys seem to understand what we need to know and can present material in a simple yet technical manner. There are a lot of professors out there who get paid handsomely but can't teach at all.
Charlie Sykes,

Amarillo TX

I've just watched for the first time (I'll go back and make notes next) your extraordinary recent issue; as a confirmed instructional video junkie I consider myself something of an expert on evaluating that kind of stuff; yours is the best I've come across in the genres that have captured me over the years.

Unexpected - the loads of examples such as how to drive a screw, make a pencil mark, etc. It is indeed like having a private lesson. Even with 25 years of experience, I still found something new every few minutes.
Larry Pate,

Lake Worth FL

It doesn't matter how long you've been working with wood. These guys teaches solid basics for all skill levels. They bring, not only the how, but the why these procedures will keep you safe and give you the best results as well.

The videos have an even flow teaching method that keeps your attention and leaves you with virtually no questions in the end. I've yet to see such thorough lessons presented in a way that makes you want to run to your shop and check and adjust your own equipment to get those perfect results.
Jerry Dickson,

Sydney Australia

Don't ask me how or why but I no sooner ordered my router when I found myself looking at your web site. I subscribed to it and after the first issue arrived, I became obsessed. I know I'm not telling you anything you haven't heard many times before but these are absolutely spectacular -- you're spectacular. You're wonderful -- a true sage.
Lewis Alfonso,

Seward NE

Hey guys. Just dropping a note to thank you for your videos. I thoroughly enjoyed them. I am a 44yr old beginner woodworker and am looking for all I can on instruction materials. I've learnt so many new things and can always go back and watch it again when I get stuck.Anyhow I am now in the process of watching them for a second time and starting to put to use the skills you teach. Just a great product. Thank you.
Ed Gilliam,

Powhatan, VA

I really got my money's worth out of your DVD! It took the mystery out of the planing process, and gave me confidence that I would not have gotten out of a book or magazine. I look forward to the next one, and am hoping for the subject to be hand planing! I am finishing up my first commisioned piece, a mid-century modern style desk of my design, and your DVD got my milling off to a good start. Thanks!
Jack Vinson,

Compton, CA

The presenters speaks clearly and plainly, so it is easy to understand. You can watch the demonstrations each step, from setup to cutting, during the video as he shows what to do and explains why it is important. I have another 5 or more hours of instruction to watch, and look forward to doing so as time allows. I would highly recommend this for a woodworking club or as a gift to someone just starting out in the hobby.
YES! SEND ME THE FIRST ISSUE FOR FREE!
Just cover a small $7.95 shipping cost - then $27 per month. Cancel anytime